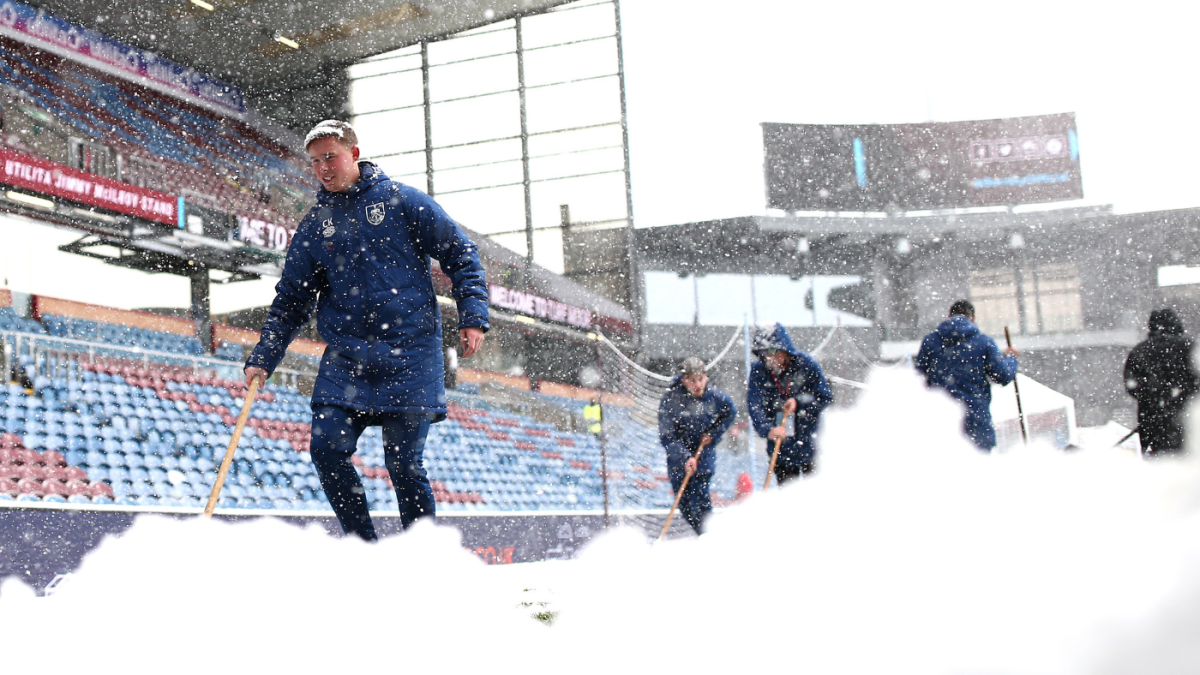 Sunday's Burnley-Tottenham Hotspur Premier League clash was postponed just 50 minutes before it was due to start because of heavy snowfall at Turf Moor. Despite the best efforts of the ground staff, the pitch was unplayable because of the cold snap which moved in fast and the game will now have to be rearranged. 
"I cannot see how it could go ahead the way the pitch is at the moment," said Burnley boss Sean Dyche. "It fell that quick and heavy. It is still quite strong now. The field cannot get rid of the snow that quick.
"As you can see, the pitch gets covered again every time they clear it. The referee explained the safety angle as well so it was important to make a decision early. It is the lines being cleared as well. We would have to stop and clear them. It is a joint decision with everyone concerned. We were ready for the game and I made it clear if it could be played we wanted it on -- as did their manager."
Tottenham sit seventh in the Premier League table with 19 points, while Burnley are in the relegation zone in 18th place.
Despite heavy snowfall at Etihad Stadium, Manchester City vs. West Ham United was played as scheduled.