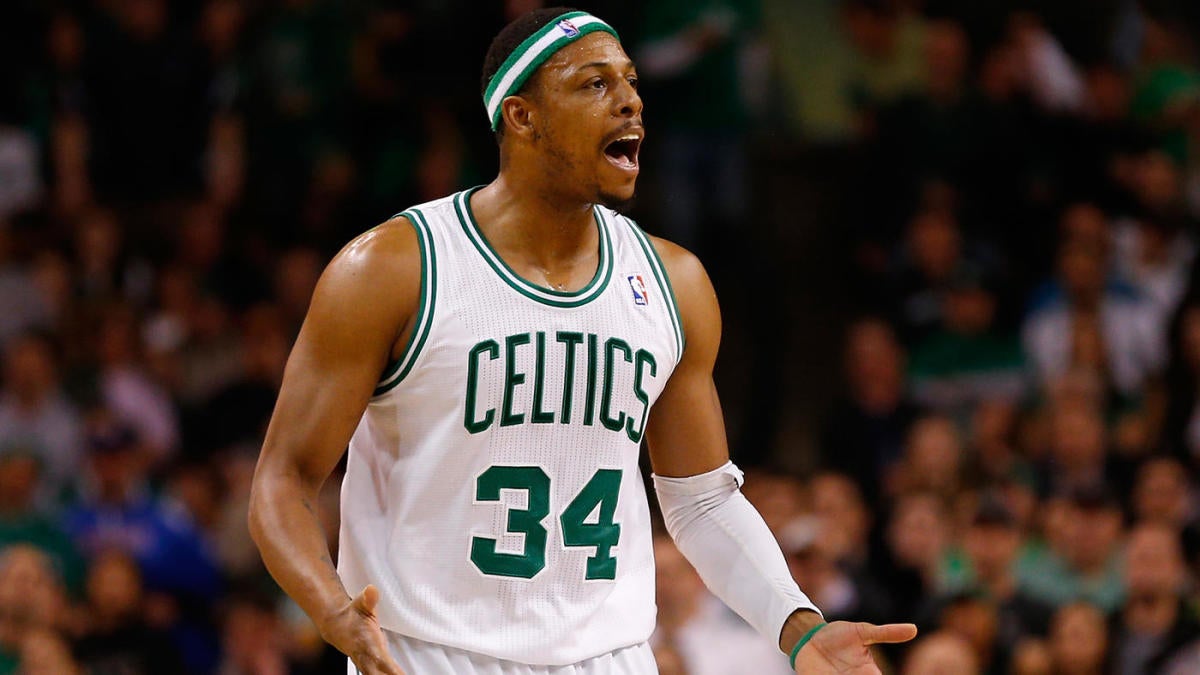 Sports talk is inundated with debates such as Michael Jordan vs. LeBron James and Tom Brady vs. Peyton Manning, but one of the most everlasting back-and-forths involves an NBA legend and ... his bowels. Hall of Famer Paul Pierce told The Athletic's Michelle Beadle he didn't poop his pants during Game 1 of the 2008 NBA Finals, after insinuating he did in 2019.
The situation in question occurred during the third quarter of Game 1 against the Los Angeles Lakers, when Pierce tripped over teammate's Kendrick Perkins feet after defending a Kobe Bryant jump shot. Pierce immediately clutched his knee and stayed on the floor until medical personnel put him in a wheelchair and took him into the tunnel. 
But after only 1:45 of game action, Pierce reentered the game with a knee wrap and earned a raucous reception from the TD Garden crowd. The 10-time All-Star explained why his absence was so brief in a 2019 NBA Finals edition of NBA Countdown -- and his "confession" had nothing to do with his knee.  
"I have a confession to make," said Pierce, who won Finals MVP in the Celtics' six-game series win over the Lakers. "I just had to go to the bathroom."
"... Something went down, and I had to go to the bathroom."
Pierce's comment left many to believe he pooped his pants during the game, but the 44-year-old maintained that wasn't the case in a tweet poking fun at Lakers fans. 
Sorry to bust y'all haters bubble but the only